APH Accountants COVID-19 Business Support Update 08/04/20
I hope everyone is staying safe and well in these worrying times.
In today's APH Accountants newsletter we try and cover off a few more important and relevant items in relation to you and your business, please do take the time to read through the information provided as it may be important in ensuring that you qualify and receive any money under the Government package of financial support for businesses during the COVID-19 crisis.
PLEASE TAKE THE TIME TO READ THIS INFORMATION AS IT IS IMPORTANT TO YOU AND YOUR BUSINESS
Now grab that cuppa sit back and enjoy the read!

1. APH & Home Working
2. Business Rates Cash Grant
3. Job retention scheme – 'furloughing employees'
4. Homeworking – tax-free payments/allowances

We are doing our level best to answer every single query – but if we have missed anything please do get in touch. Contact details are below.

Office Number: 0151 630 4542
Email: accounts@aphaccountants.co.uk
Paul White: 0151 556 7247
Email: paulwhite@aphaccountants.co.uk
Helen White: 0151 556 7241
Email: helenwhite@aphaccountants.co.uk
Matt Newman: 0151 556 7246
Email: mattnewman@aphaccountants.co.uk
Carla Ashley: 0151 556 7244
Email: carlaashley@aphaccountants.co.uk
Kerry Roe: 0151 556 7240
Email: kerryroe@aphaccountants.co.uk
Dave Parry: 0151 556 7245
Email: daveparry@aphaccountants.co.uk
Danielle Levy: 0151 556 7243
Email: daniellelevy@aphaccountants.co.uk
Katy Holmes: 0151 556 7249
Email: katyholmes@aphaccountants.co.uk
Lauri Murphy: 0151 556 7248       
Email: laurimurphy@aphaccountants.co.uk
1.   APH & Home Working

Like every other business we are severely affected by the COVID-19 crisis. However we have robust systems in place to ensure business continuity for as long as possible.
All staff are homeworking and continue to work as normally as possible. Clients still need our support and we are doing as much as we can to help each and every client claim what they can.
During the lockdown we may contact you to start work on your year end accounts, self-assessments, VAT Returns, Payroll etc. All these things will still carry on and need performing. Especially important will be the reclaiming of furloughed payments when the mechanism for doing so is put in place.
Part of following government advice and guidance is to minimise travel and stay home, this means that we cannot collect or deliver paperwork from our office or client's premises until such a time that the lockdown comes to an end. Therefore it is essential that clients provide information in electronic format. If you need any help with this please get in touch.
During this period if you haven't moved your business accounts into the cloud and aren't using cloud accounting then this could be the ideal opportunity to future proof your business by doing so.
We are looking at setting up remote training for doing this via video calls in either Microsoft Teams or via Zoom. They are both simple and effective forms of communication and training can be easily delivered with these systems.
If you need to talk to us about anything then we can easily arrange video calls – be good to see some smiling faces, so please do get in touch if you need us to go through anything with you.
For clients we are also setting up Microsoft Teams – this is a free app to use and enables a chat facility, video calls, file sharing and much more. Microsoft teams is confidential between us and you the individual client as it's a confidential workplace that enables collaborative working. If we haven't set one up for you already and would like to utilise this facility please let me know and I can easily set a Team up for us to work with you in a free and secure environment.
2. Business Rates Cash Grant



PLEASE DOUBLE CHECK IF YOU ARE ELIGIBLE FOR THE BUSINESS RATES CASH GRANT.
OVER THE COURSE OF THE LAST WEEK I HAVE SPOKEN TO A NUMBER OF CLIENTS WHO DIDN'T REALISE THEY WERE ELIGIBLE
THE ELIGIBLITY CRITERIA
YOUR BUSINESS IS BASED IN ENGLAND
YOUR BUSINESS OCCUPIES A PROPERTY (OWNED OR RENTED BUT NOT YOUR HOME)
YOU RECEIVE SMALL BUSINESS RATES RELIEF (THIS MEANS YOU WILL HAVE A NIL BILL FROM THE COUNCIL)
IF YOU ARE UNSURE GET IN TOUCH – DON'T MISS OUT BY BEING UNSURE

3. Job retention scheme – 'furloughing employees'

a. Employer criteria – online PAYE registration necessary.
HMRC have confirmed that in addition to the requirement that a PAYE payroll scheme is in place, employers must have:
created and started a PAYE payroll scheme on or before 28 February 2020
enrolled for PAYE online – this can take up to 10 days (See Below)
a UK bank account
b. Do employers have to pay wages before claiming a reimbursement?
The job retention scheme anticipates that reimbursements will be made based on a claim using the amounts in the employer's payroll – either shortly before or during running payroll.
There have been press reports of certain high-profile businesses in the hospitality sector that have suggested they will delay paying employee wages until the reimbursements are received.
All employers using the scheme need to be aware that HMRC are expected to undertake retrospective audits of the scheme payments to verify compliance with the requirement that employees have been paid the full amounts due to them
c. Company Directors and the required formalities
HMRC have now updated the scheme guidance to confirm that company Directors:
May be furloughed and that undertaking normal statutory duties and responsibilities does NOT in itself prevent a Director from being furloughed providing
They should not do work of a kind they would carry out in normal circumstances to generate commercial revenue or provides services to or on behalf of their company.
d. What are normal Statutory Duties for a Director
Directors have a duty to promote the success of the company
A director of a company must act in the way he considers, in good faith, would be most likely to promote the success of the company for the benefit of its members as a whole, and in doing so have regard (amongst other matters) to—
(i) The likely consequences of any decision in the long term,
(ii) The interests of the company's employees,
(iii) The need to foster the company's business relationships with suppliers, customers and others,
(iv) The impact of the company's operations on the community and the environment,
(v) The desirability of the company maintaining a reputation for high standards of business conduct, and
(vi) The need to act fairly as between members of the company.
HMRC have also confirmed this also applies in the context of Directors of personal service companies.
HMRC have included the requirement that where a Director is furloughed they would expect to see formal adoption and minuting of the decision.
The guidance says – "Where one or more individual directors' furlough is so decided by the board, this should be formally adopted as a decision of the company, noted in the company records and communicated in writing to the director(s) concerned".
e. Benefits in Kind and Salary Sacrifice Schemes
The salary to which the 80% applies should not include the cost of non-monetary benefits provided to employees, including taxable Benefits in Kind.
Similarly, benefits provided through salary sacrifice schemes (including pension contributions) that reduce an employee's taxable pay should also not be included in the reference salary.
Where the employer provides benefits to furloughed employees, this should be in addition to the wages that must be paid under the terms of the Job Retention Scheme.
Normally, an employee cannot switch freely out of a salary sacrifice scheme unless there is what is referred to as a 'life event'. HMRC have confirmed that COVID-19 does represent a life event that could warrant changes to salary sacrifice arrangements, but only if the relevant employment contract is updated accordingly.
f. Employer and employer auto-enrolment pension contributions
HMRC will reimburse the employer for their auto-enrolment pension contributions. The amount of furloughed pay received by an employee will be after deductions for PAYE, National Insurance AND employee auto-enrolment pension contributions unless the employee has opted out.
g. Taking a second job whilst 'furloughed'.
There is nothing to prevent an employee from taking a second job providing this is not with an employer in any way connected with their main employer and providing the terms of their employment contract permit this.
Employees will not be issued with a P45 whilst furloughed as they remain employed, hence, when being added as employees for their new employer, the new starter declaration 'Statement C' should be completed to indicate this is their second, concurrent employment.
h. National minimum wage (NMW) requirements
The NMW requirements do not apply to furloughed payments as the provisions only apply where the employee is working (a strict requirement of the scheme is that no work is done by the employee). If an employee is required to undertake training then it is necessary to ensure the NMW requirements are complied with for these times.
This is also the case for apprentices that are furloughed.
Urgent Action Required – PAYE ONLINE REGISTRATION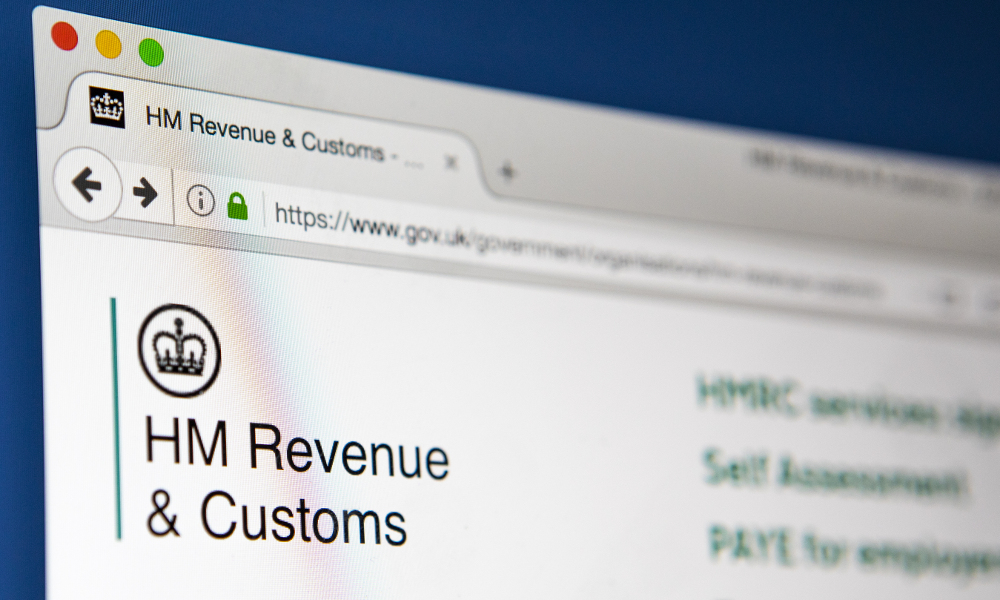 The updated guidance issued by HMRC on Saturday says that a business must have enrolled for the PAYE online service that is available through the Government gateway.
This can take up to 10 days because it requires HMRC to issue an authorisation code which is sent to you in the post. In most cases, APH will have set this up for our Payroll clients already. We are currently double checking that every client we run payroll for has this in place in anticipation of making the claims.
For clients who run their own payroll schemes please make sure you are registered for PAYE Online
How we can help
The additional services that we can offer in connection with the Coronavirus job retention scheme are:
Calculate the amount that can be reclaimed from the Government for each of your furloughed employees, or alternatively review your calculations of the reclaim amounts,
Help you to deal with various situations, including the interaction of the furlough scheme with SSP, SMP, NMW, company directors, benefits in kind, salary sacrifice etc, and
Submit your claim(s) to HMRC using the online portal when it opens later in April.
As you can submit a claim once every three weeks, you may need to file more than one claim on the portal.
Whilst we will try to keep our fees to a minimum this will involve extra work for staff, we will advise you in advance of any extra fees required to perform this service should you want us to act on your behalf in reclaiming furlough payments.

4. Home working – tax-free payments/allowances

Employees working from home are able to claim a weekly allowance of £6 per week (£4 per week up to 5th April 2020) to cover the additional costs (extra heat, light etc) arising. There is no need to keep records or invoices for this allowance.
The amount may either be paid tax-free by the employer or claimed as an allowance by the employee (typically on their self-assessment tax return form but an earlier claim could be made to HMRC in writing once the home-working has finished).
That's all for now folks – If you can think of any other information you need from us or would like further clarification on, please let us know and we can provide it in future Newsletters.
Kia Kaha
Paul
APH Accountants Wallasey, Wirral
www.aphaccountants.co.uk